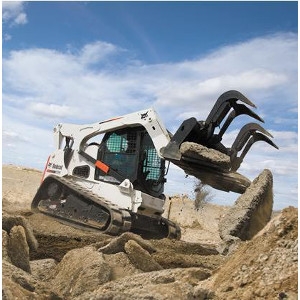 Grab and hold onto the toughest materials with the industrial grapple attachment. Built for day-in, day-out duty, the industrial grapple sinks in to the toughest jobs all day, every day.
Manufacturer: Bobcat
Model Number: 8707
Turn your Bobcat® loader into a powerful excavator with the digging force of the backhoe attachment.

With a full line of backhoe models for all sizes of Bobcat loaders, the backhoe is a part-time attachment that can handle full-time excavating jobs. The backhoe attachment operates with minimal ground disturbance that is ideal for working in sensitive areas.