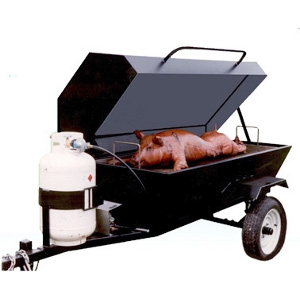 Manufacturer: Big John Grills
Natural convection circulates heat, reducing roasting time and eliminating the need to turn the meat. Gas control valve is equipped with pilot assembly and thermocouple for safety. Uniquely designed stainless steel roaster pan prevents flare-ups and guarantees a finished product that looks as good as it tastes... every time!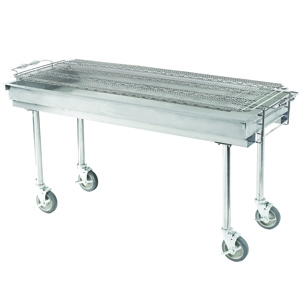 Manufacturer: Progressive Pro
Model Number: EQP-8500
This transporatble charcoal grill is perfect for restaurants, caterers, or home events. Celebrate the big game, a holiday, or special event with some delicious charcoal grilled food! The grill itself measures 26 1/2"L X 70 1/2"W X 37 1/2"H. The legs snap in and have 6" casters with brakes, making it easy to assemble and to move place to place.